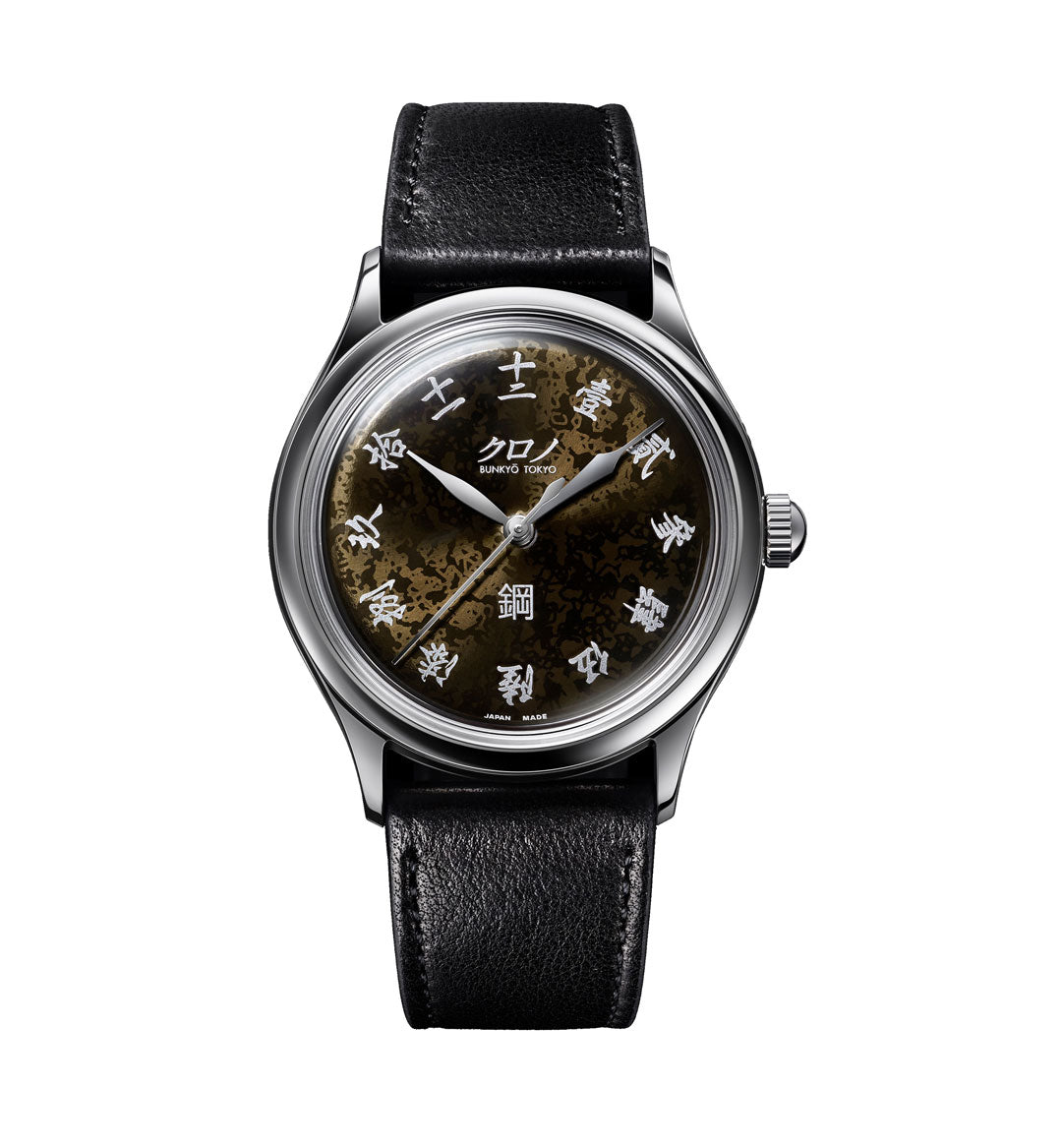 GRAND HAGANE : '鋼'
In Hajime-sensei's parents' house, there was a beautiful Japanese sword on display. This is because his ancestors were swordsmiths - his maternal grandfather ran ironworks. As a result, for Hajime-sensei, who spent his childhood in an environment where milling machines and lathes were placed, the situation had a considerable influence on his current manufacturing and for his fascination with nature. Hajime-sensei's interest in Japanese swords is also the starting point of his metalworking techniques in watchmaking, and the Grand:Hagane serves as an homage to his ancestors.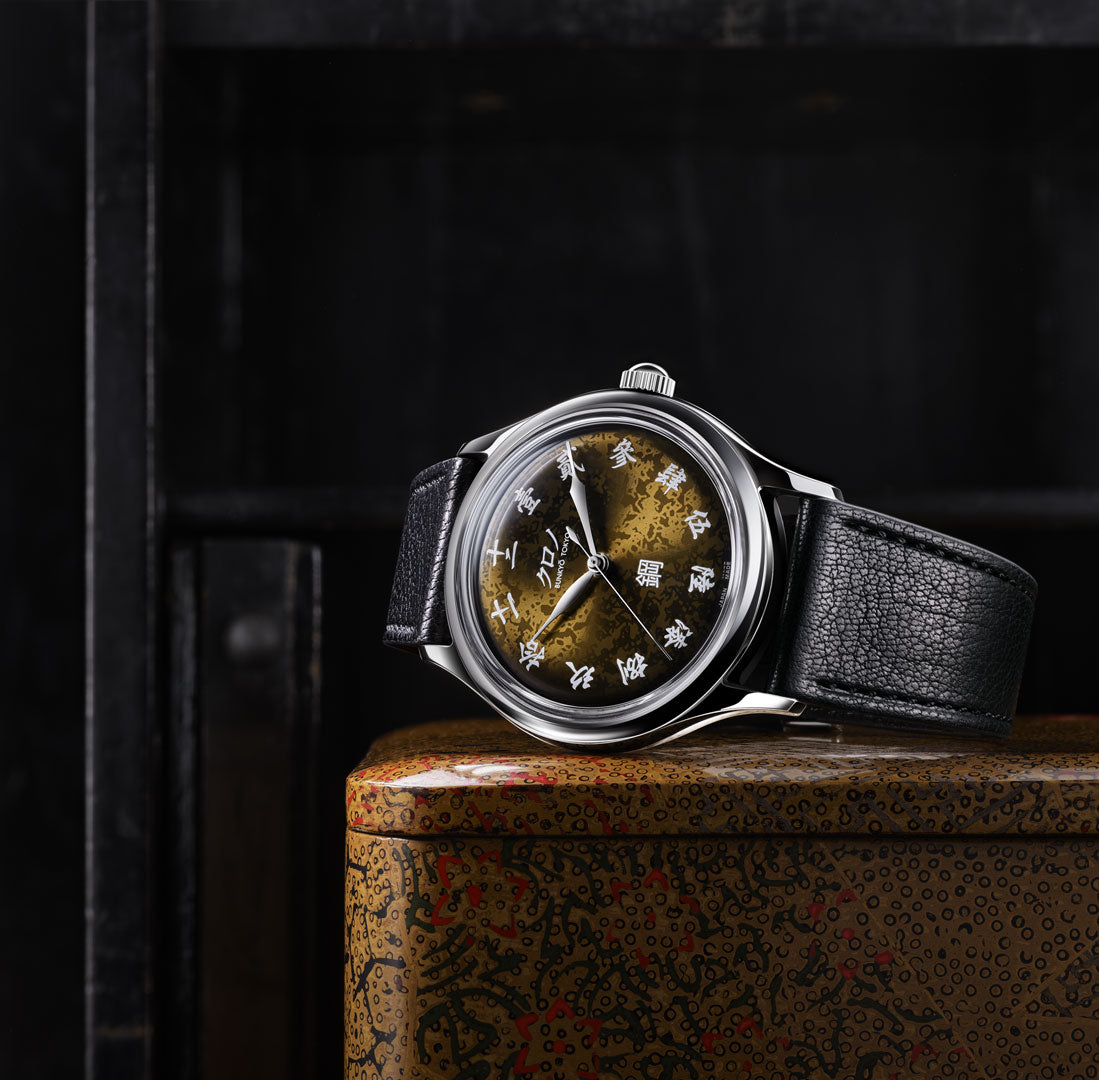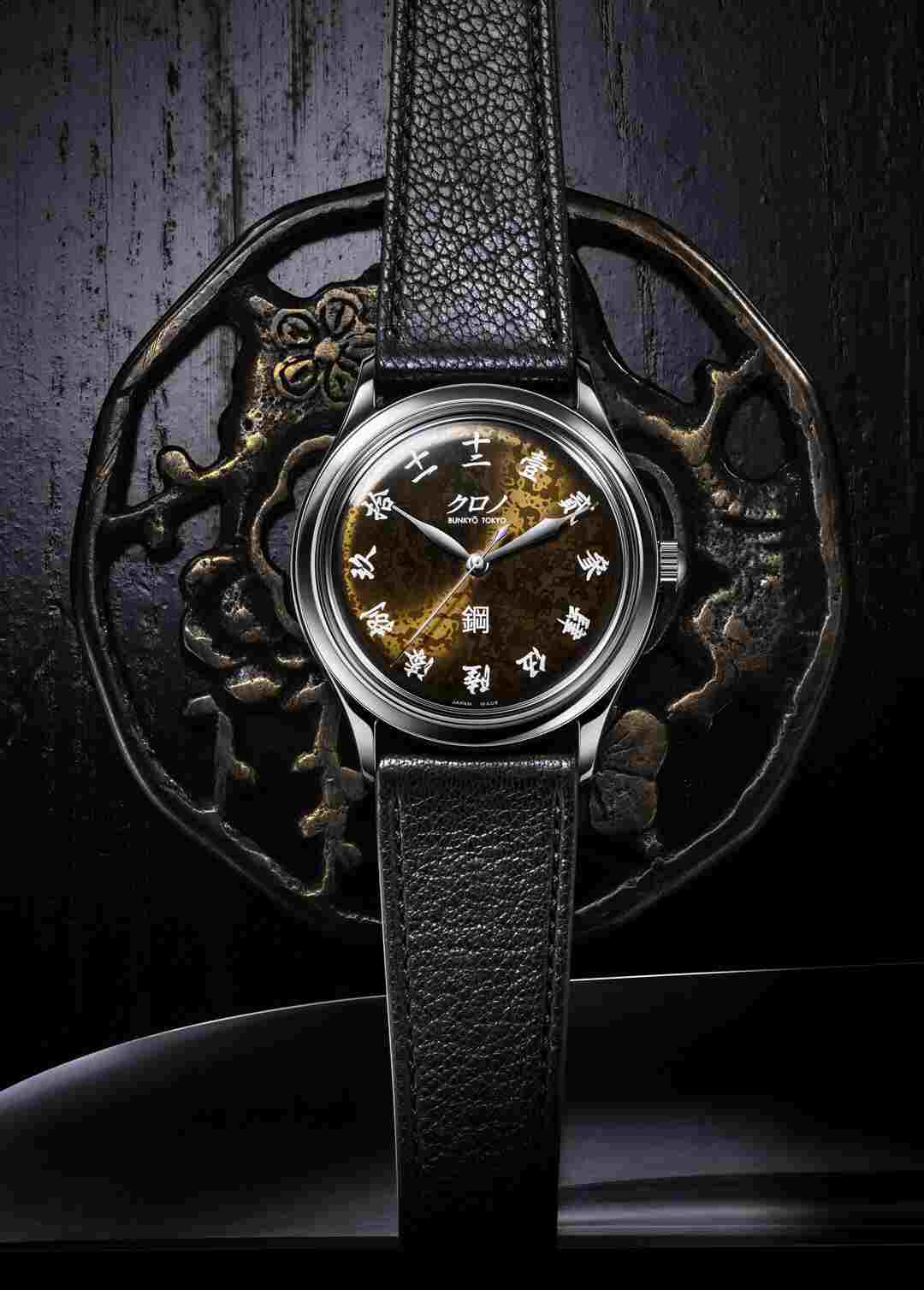 About
NUMERAL INDEX
Indices on the dial display for the first time display a complex character font called "Koji", which was introduced from the east to Japan in ancient times. Even now, due to its complexity, it is still used in Japan for important documents to prevent the rewriting of amounts. Thinking of the wonderful lacquer and sword techniques left behind by our ancestors, and the romance of these techniques, Hajime-sensei has arranged and designed this large character index.
KANJI-EMBELLISHED CASEBACK
Kurono watches with the 'Grand' designation feature an elevated level of artisanal craftsmanship, and is differentiated not only by its innate beauty, but also with a signature caseback exclusive to 'Grand' watches. The focal point of this exclusive caseback is Hajime-sensei's signature embellished in bold kanji calligraphy alongside the impression of his one-of a-kind hanko stamp.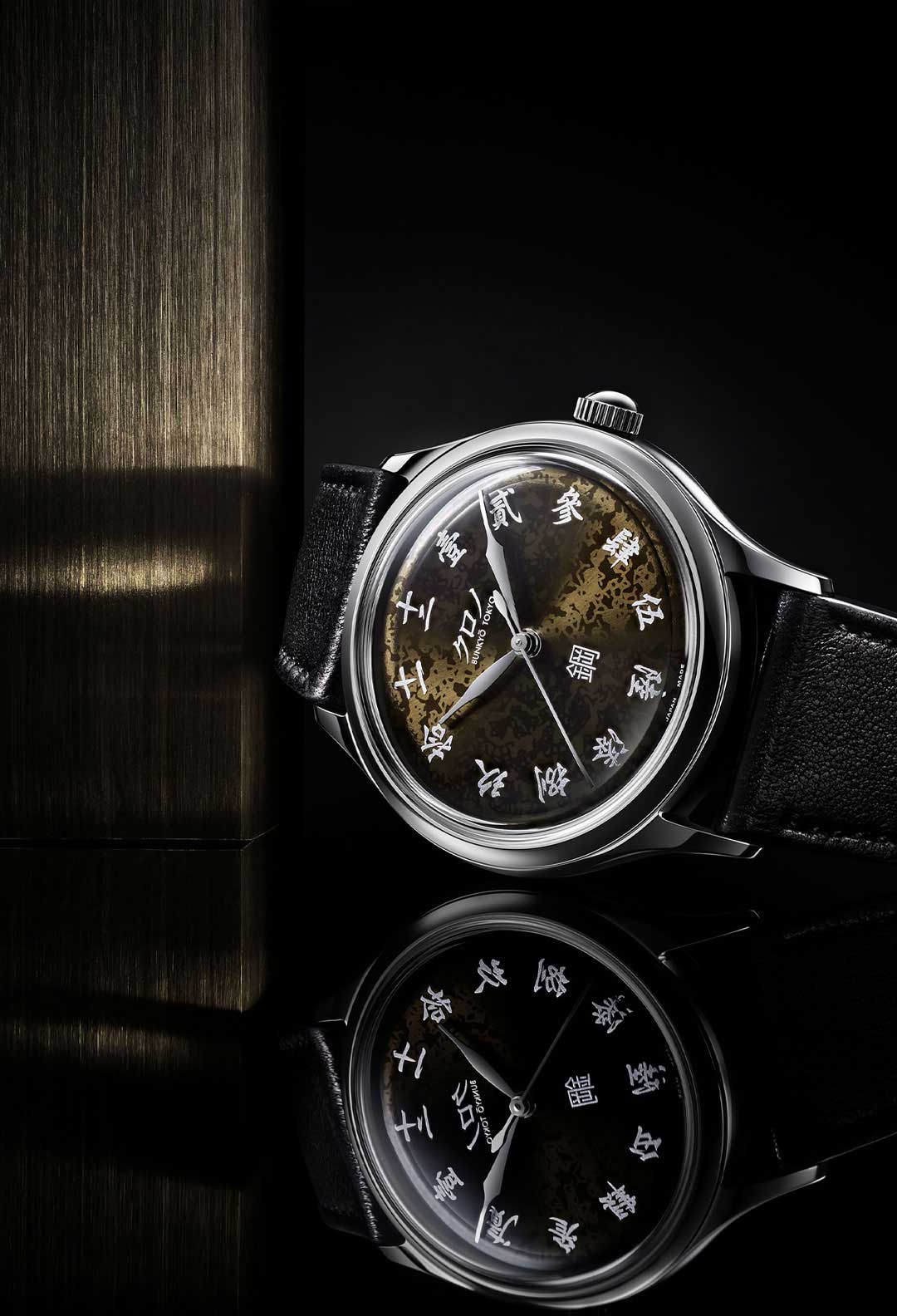 The Urushi 
TAMAHAGANE
Japanese swords are made from very high purity steel called "Tamahagane". This steel is produced from an ancient Japanese tradition and the resultant "Tamahagane" produced Japanese swords of the ultimate beauty: "unbreakable, unbending, and very sharp". Grand:Hagane urushi design is inspired by "Tamahagane". The dark amber hue of Grand:Hagane reveals a subtle yet visually stunning urushi design. The unique urushi dial pattern was designed to resemble the rare and distinctive tobiyaki spots commonly seen in the hitatsura style of hamon. This time, Hajime Asaoka-sensei designed and implemented this "Tamahagane" image pattern for the urushi dial. Some people carry "Tamahagane" as a good luck charm because of its "stone language". It has the meaning of "turning negative environments and emotions into positive outcomes," and it also contains Hajime-sensei's wish and sincerity during these challenging times.

URUSHI & MASTER CRAFTSMAN 
Continuing from Grand:Akane, the beautifully finished Urushi lacquer dials are handcrafted piece by piece by female craftsmen in Kyoto who inherited the Kyoto-style Japanese lacquer technique. Kyoto lacquerware is based on a technique introduced from the Tang Dynasty in the Nara Period (710-794) and has been handed down from generation to generation for more than a thousand years based on Kyoto's unique aesthetic sense. These women, who have inherited such traditions, are working together with Hajime-sensei because they both share the same sentiment as creators who aim to create the best products without compromise from Japan. They work on the dials while raising their children and spare no time to sleep. The beautiful Urushi lacquered finish depends on the excellence of the polishing process.

To polish it, they first find a small piece of charcoal without impurities. Then, the dial is polished using only human fingertips. The work is so delicate that even the slightest wisp on the fingertip can cause striations on the dial, which would have to be rebuilt from scratch. This is one reason why there is such a large rejection rate during the QC process. Urushi lacquer is made from the filtered sap of the Japanese rhus vernicifera tree. The lacquer absorbs moisture from the air as it hardens, making the lacquered surface perpetually shiny and slick. Over time, urushi will become harder and more scratch-resistant as the curing process continues even after the initial manufacture. The black lacquer used in this project is called "Roiro," which is a chemical reaction in which iron oxide is added to raw urushi and the iron turns the lacquer black. In Japan, this traditional coloring method has been used for a long time to produce a clear and transparent lacquer. This time, the process of applying several thin layers of Roiro Urushi lacquer and polishing it is used so that the design of "Tamahagane", the base material, is slightly transparent. The metallic shine of the base metal is covered with a veil of lacquer that shines as if it were wet, allowing us to enjoy the various expressions of the tama-koh patterns depending on the light. Sunlight - specifically UV light - will, over time, lighten and make it more translucent and warmer or cooler.
Specifications & Availability
Hand-applied urushi lacquer dial

Japan-made MIYOTA Premium Automatic movement 90S5

sapphire glass

Embellished caseback

28,800 vibrations / hour, power reserve 40 hours

Waterproof to 3 ATM

316L high-polished 37mm stainless steel case

Thickness: 7mm (excl sapphire glass)

Black calf leather band

20mm at lugs, 16mm at buckle

Made in Japan
Limited, there will be no re-editions 

SOLD OUT